Boerenkool • Kale
Over de groente
Boerenkool, ook wel krulkool genoemd, heeft een sterke koolsmaak en is het lekkerst na de vorstperiode wanneer het zetmeel is omgezet in suiker, waardoor de boerenkool zoeter smaakt. Wij telen groene en paarse krulkool, rode russische boerenkool en palmkool. Meestal wordt boerenkool in de winkel voorgesneden en klaargemaakt om te eten. Maar als je het zelf oogst en klaarmaakt, gaat het als volgt: je breekt de volgroeide onderste (!) bladeren van de stengel af, en vervolgens breek je de dikke stengel af. Bij de bereiding van de boerenkoolbladeren scheurt u het blad als het ware van de nerf van de stengel, want deze stengel is te hard om te eten. Daarna wassen en de boerenkool kan worden gebruikt.

About
Kale, also known as curly kale, has a strong cabbage taste and is most delicious after the frost period when the starch is converted into sugar, which makes the kale taste sweeter. We grow green and purple curly kale, red russian kale and cavolo nero.
Most of the time, kale comes pre-cut and ready to eat at the shop. But when you harvest and prepare it yourself, this is how it works: you break off the fully-grown lower (!) leaves from the stalk, and then break off the thick stem. When preparing the kale leaves, you sort of rip the leaf from the vein of the stem, as this stem is too hard to eat. Then wash it and the kale can be used.

Hoe oogst je?
Oogst de onderste bladeren van afzonderlijke planten

How to harvest?
Harvest the lower leaves from seperate plants


Pluk! Harvest_Kale from Pluk on Vimeo.


Types of Kale we grow:
Curly Kale:
Red Russian Kale:
Cavolo Nero: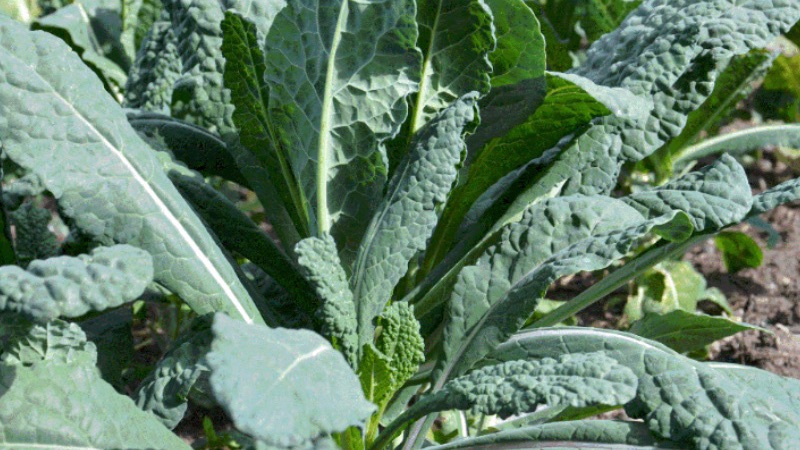 Bewaren
Eenmaal van de plant zijn boerenkool- bladeren vijf tot zeven dagen houdbaar afgesloten in de koelkast. Boerenkool kan ook makkelijk (drie minuten) geblancheerd en vervolgens ingevroren worden.

Storage
Once removed from the plant, kale leaves can be kept sealed in the refrigerator for five to seven days. Kale can also be easily blanched (for three minutes) and then frozen.





Have a recipe you would like to share?
Email us and we can add it to the list! ︎